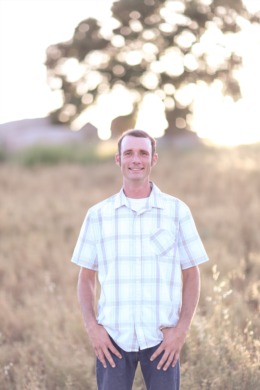 Meet Ray, broker-owner of Roben Real Estate. Ray, an Imperial Valley Native, has been in real estate for over 15 years. With a background in construction he began his real estate career in sales & flipping homes. He is now said to be a jack of all trades, if you're thinking of selling, buying, or investing in residential or commercial real estate Ray does it all!
Testimonials
We worked with Ray Roben in purchasing our first home. Ray is knowledgeable of the market and driven to meet our needs and expectations of our first home. Communication is vital and Ray kept in touch with us often to make sure we were on the same path with what we were looking for. Purchasing a
home can be overwhelming but Ray made the process run very smoothly and an unforgettable experience. We look forward to working with Ray when we purchase our next home.
H Family
A very trustworthy hardworking individual with lots of ambition and knowledge in real estate/construction. He's consulted me on purchasing and selling a home as well as any other questions I had regarding real estate.
L Family
I would definitely recommend Ray because he made the whole process easy, comfortable and was always flexible for accessibility. He has a lot of knowledge in his job and in this community which provided us first time buyers with a lot of guidance.
Denise Vega
My family bought our first home with Ray and his team. The product selection, area awareness and over all knowledge and experience Ray has can't be matched. He made sure we understood the process and helped with advice the whole way. Tons of realtors out there, do yourself a favor and call Ray first.
fordboy
Very awesome & professional company ! I would recommend Ray Roben to anyone in the market seeking to buy a home . Great locations , great homes , great price!
Edgar
More Testimonials